It's raining. It's the middle of December, and it's raining.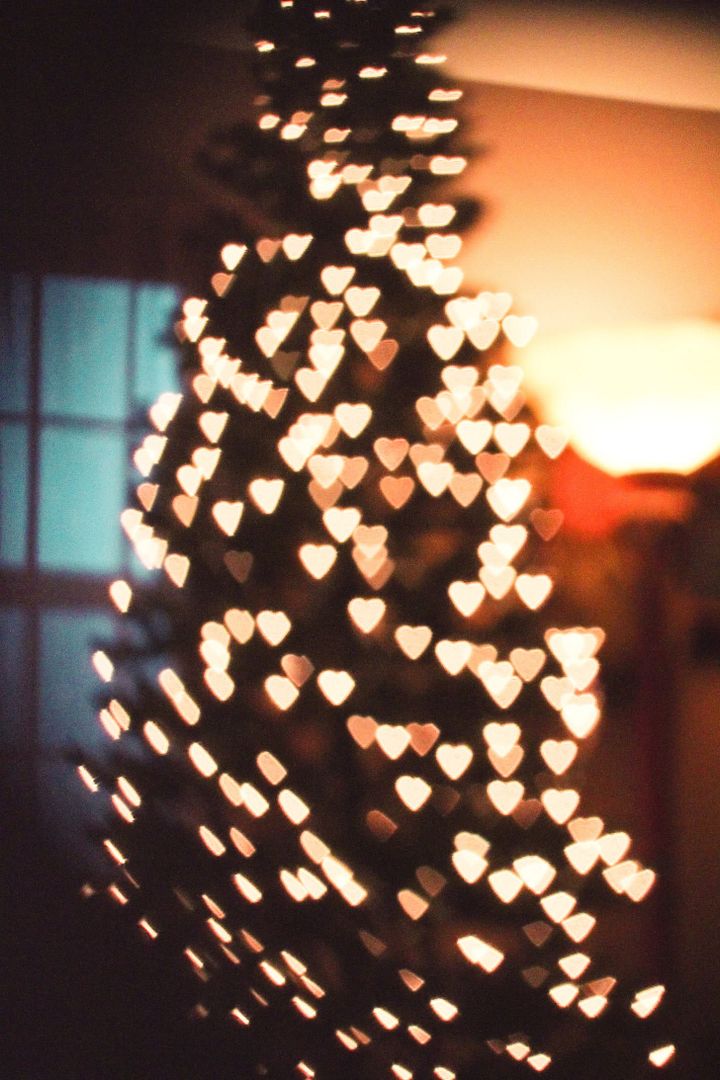 I would love nothing more than to look out my window and see soft, fluffy snowflakes drifting from the sky, lazily piling up against the sidewalk. Instead, we're having intense lightening and the power has already been out once. This is me, praying for a white Christmas. There are ten days left. Surely that's enough time for a nice snowstorm to work it's way up? I hope so. Despite the weather, I'm really enjoying this holiday season, even if most of it has been spent sleeping on the couch.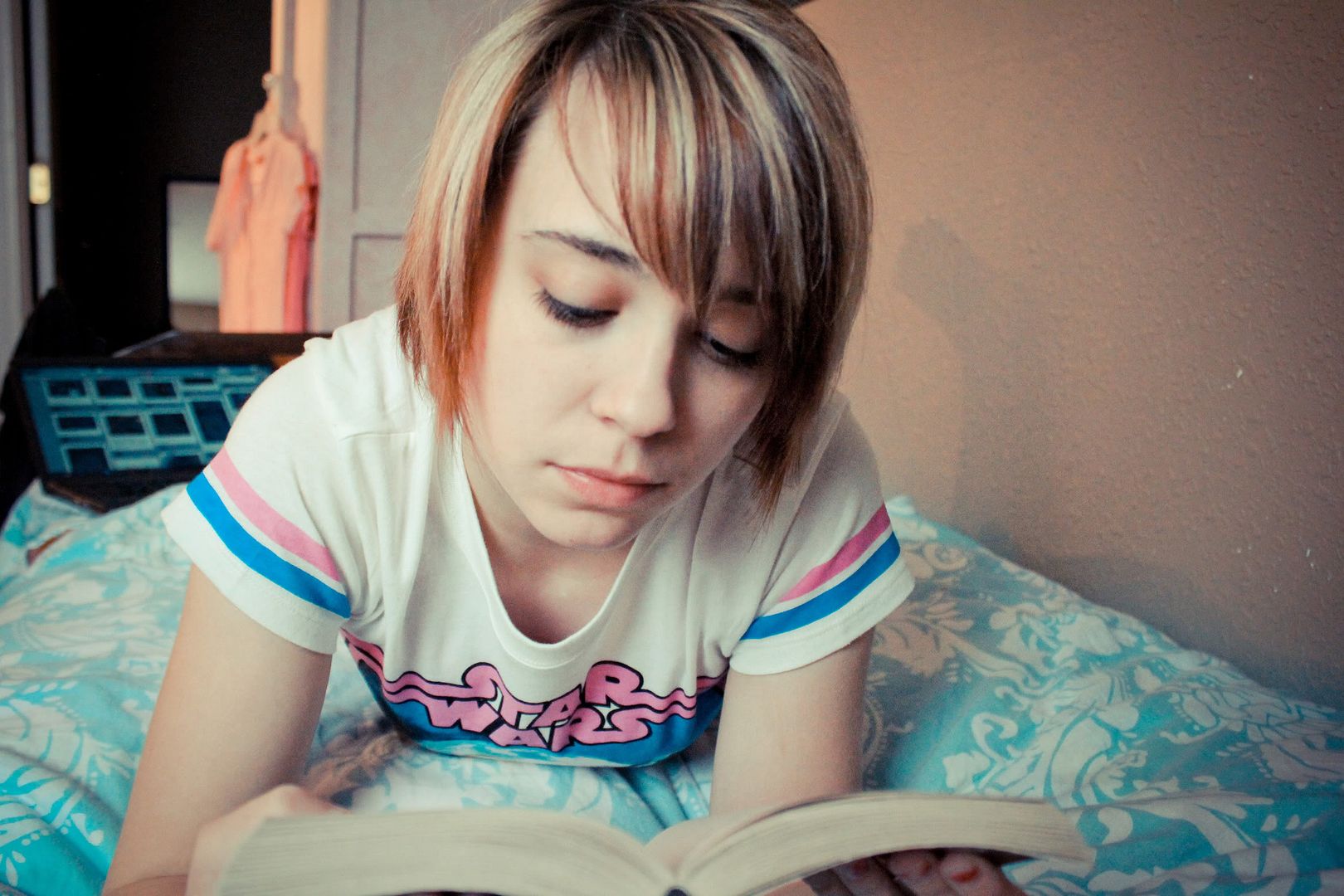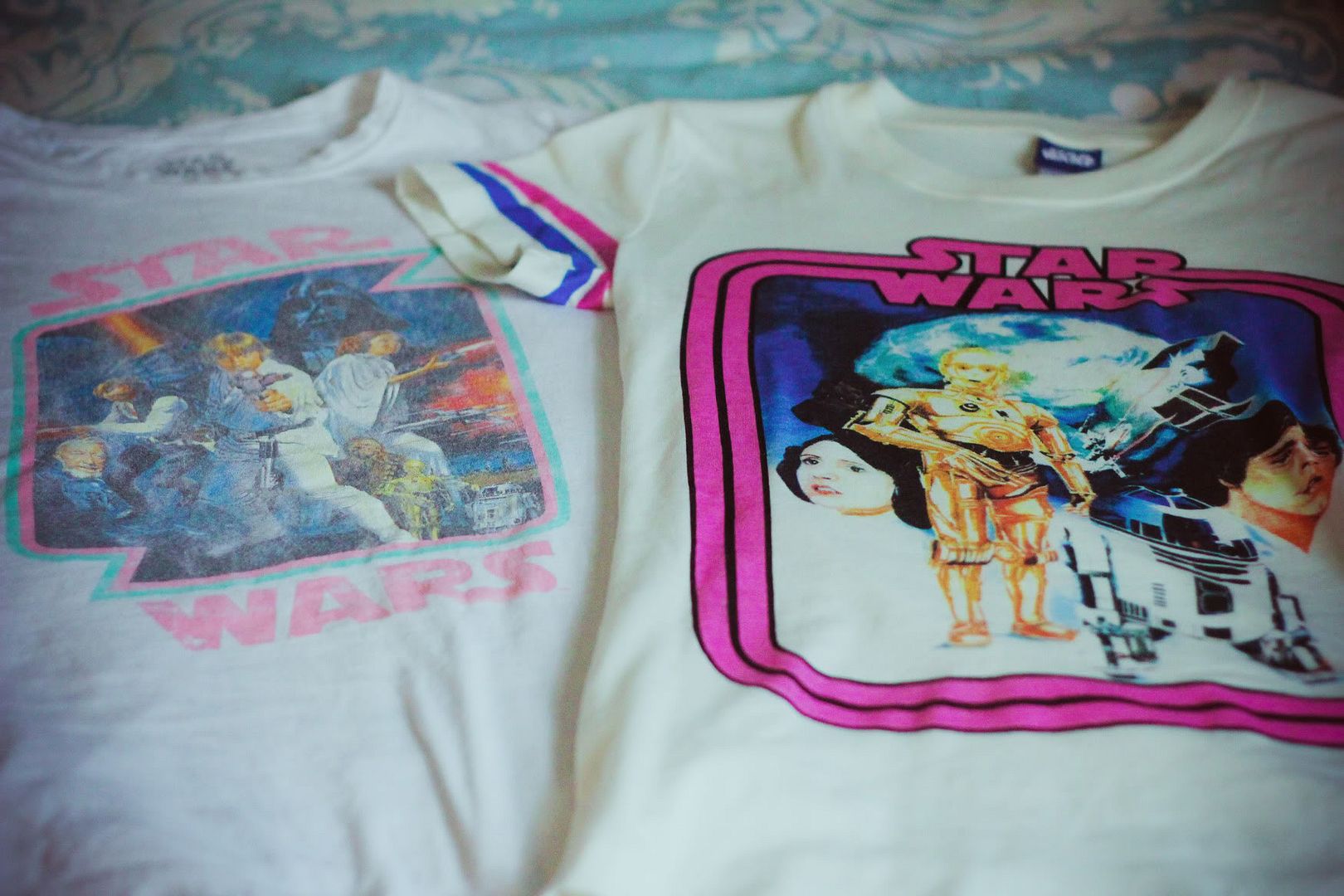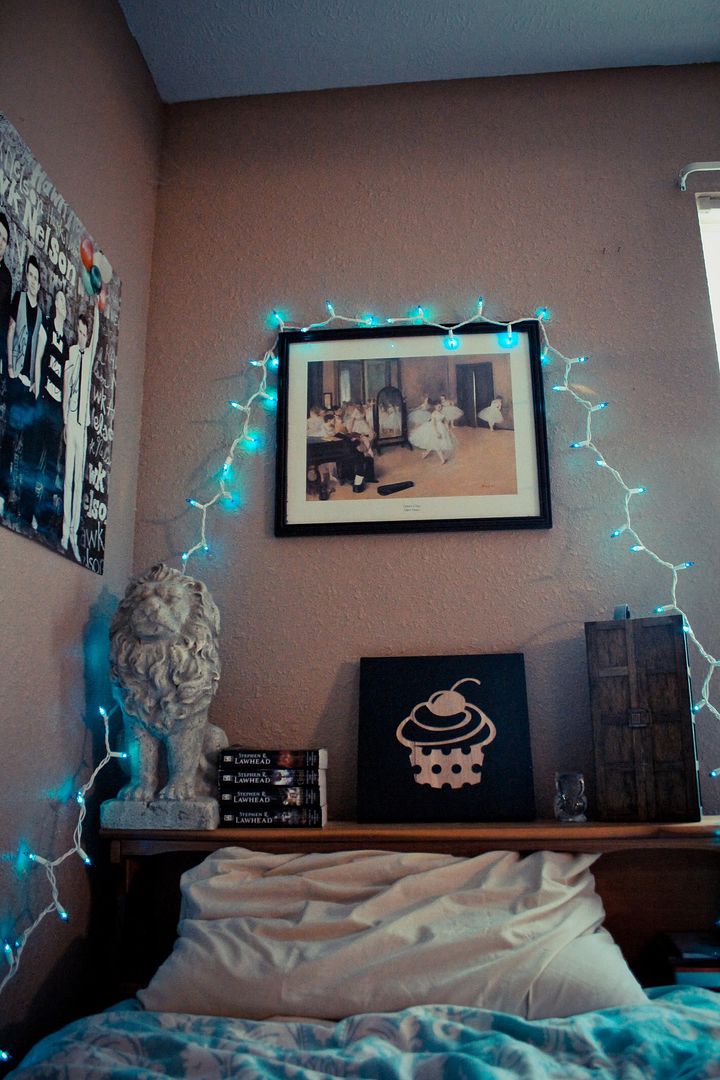 My collection of Star Wars shirts is starting to get a bit ridiculous. I now own five. I really have too many tshirts in general...Also, I tried to make my room look a bit festive before I have to start packing everything away. I love sleeping with those blue lights on. Makes my room feel icy and cold. I love it.
I had my hair done yesterday. I'm rather fond of it! My hair is naturally dark, so this should be pretty low-maintenance.
Also, if you could please pray for me. I had to have a bunch of blood work and tests run today. (I never want to be poked with that many needles in one day again...) And I should have results tomorrow. Part of me wants them to come back negative, the other part just wants to know what's wrong so I can feel better. I'll blog more about it when I know for sure what's going on.
xo,
Katy