Visual Supply Company makes incredible "film" presets for Lightroom and Camera Raw. I've been eying them for a while, but buying them would require a new version of Lightroom--and let's face it, I'm a poor college student. ;) VSCO released an app this week that emulates the look of film. Granted, we already have Instagram and Hipstamatic, but those filters can be too over-the-top sometimes. VSCO's filters are much more subtle. Basically, I've fallen in love with them.
Sunset heading into Nashville.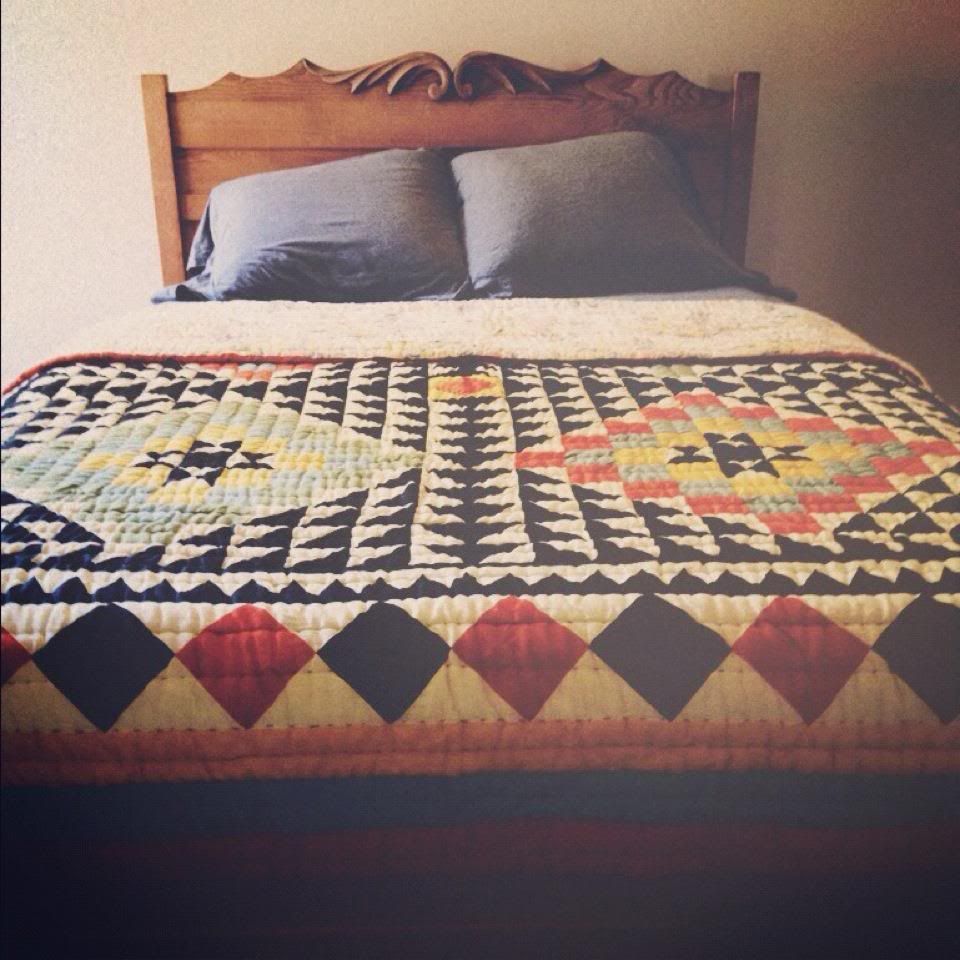 My bed at my dad and stepmom's house. I'll be staying with them this summer (hello, poor college student...again.) I've got a lot of painting and decorating to do...but I love my quilt!
View down the street from my school.
Sometimes, I wear hats.
Good news...one week of school left!
Bad news...finals.
Good news...I'm over the flu!
Bad news...no legitimate excuse to lay in bed.
I hope all y'all have a lovely week. :)
xo,
Katy
Now Playing--> Lazy Eye- Silversun Pickups