First off, I'm a Free Will Baptist, not Catholic. We don't observe Lent. However, the church I attended in high school encouraged our congregation to have a forty-day fast. I gave up fast food my junior year of high school.
Hardest thing
ever.
I pretty much lived on fast food back then.
Just kidding. I still do. Sonic, ramen, and greek yogurt are my best friends. Moving on.
This year, I decided to give up something even harder.
Facebook and Twitter.
Yes, I realize that it's kind of the "in" thing to give up, but it's honestly something that I think comes between God and I. So often I choose to aimlessly browse Facebook or tweet things that don't really matter when I could be using that time to dive in to His Word.
Yes I go to Bible college. Honestly, I think it's harder to have a good devotion when you're in an environment like this. The Bible starts to become a text book. It's not personal anymore, and that's a travesty.
So here's to forty days of having
no idea
what's going on in the outside world. Here's to more time devoted to my God, my writing, my art, and my friends. Here's to a positive change.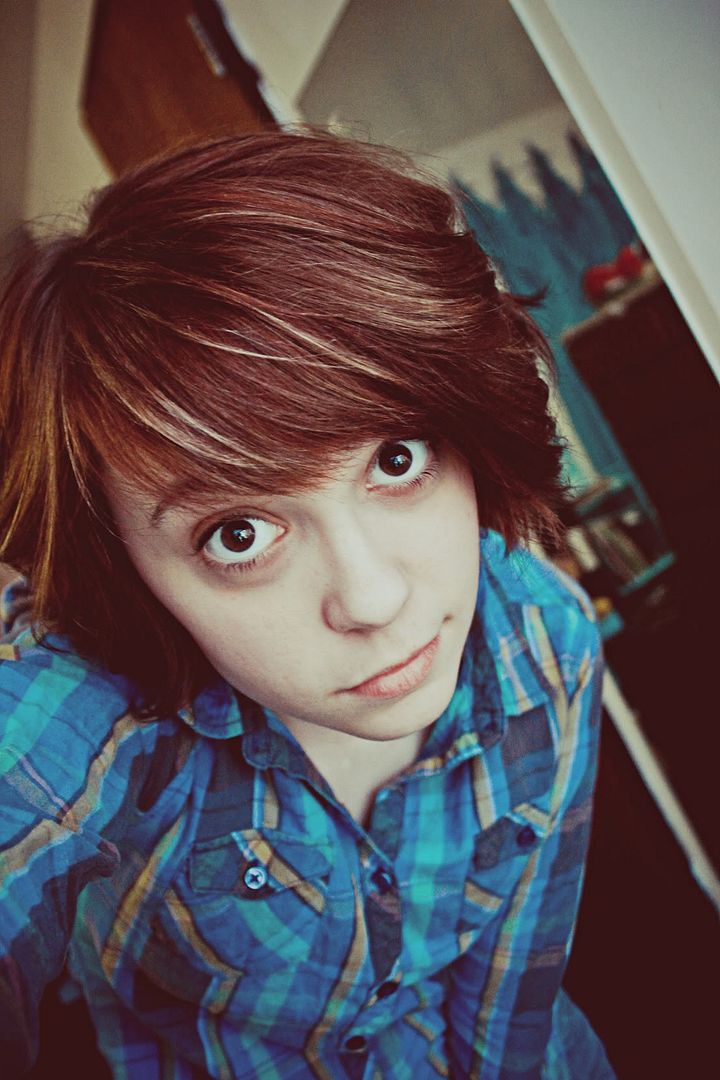 xo,
Katy
P.S. I dyed my hair today. As you can see, in the above photo my hair has turned many lovely colors. Too many colors. It's now a nice shade of reddish brown. YAY.
P.P.S. I'll still be blogging. And I'll probably be on Tumblr every now and again. (link in my sidebar)