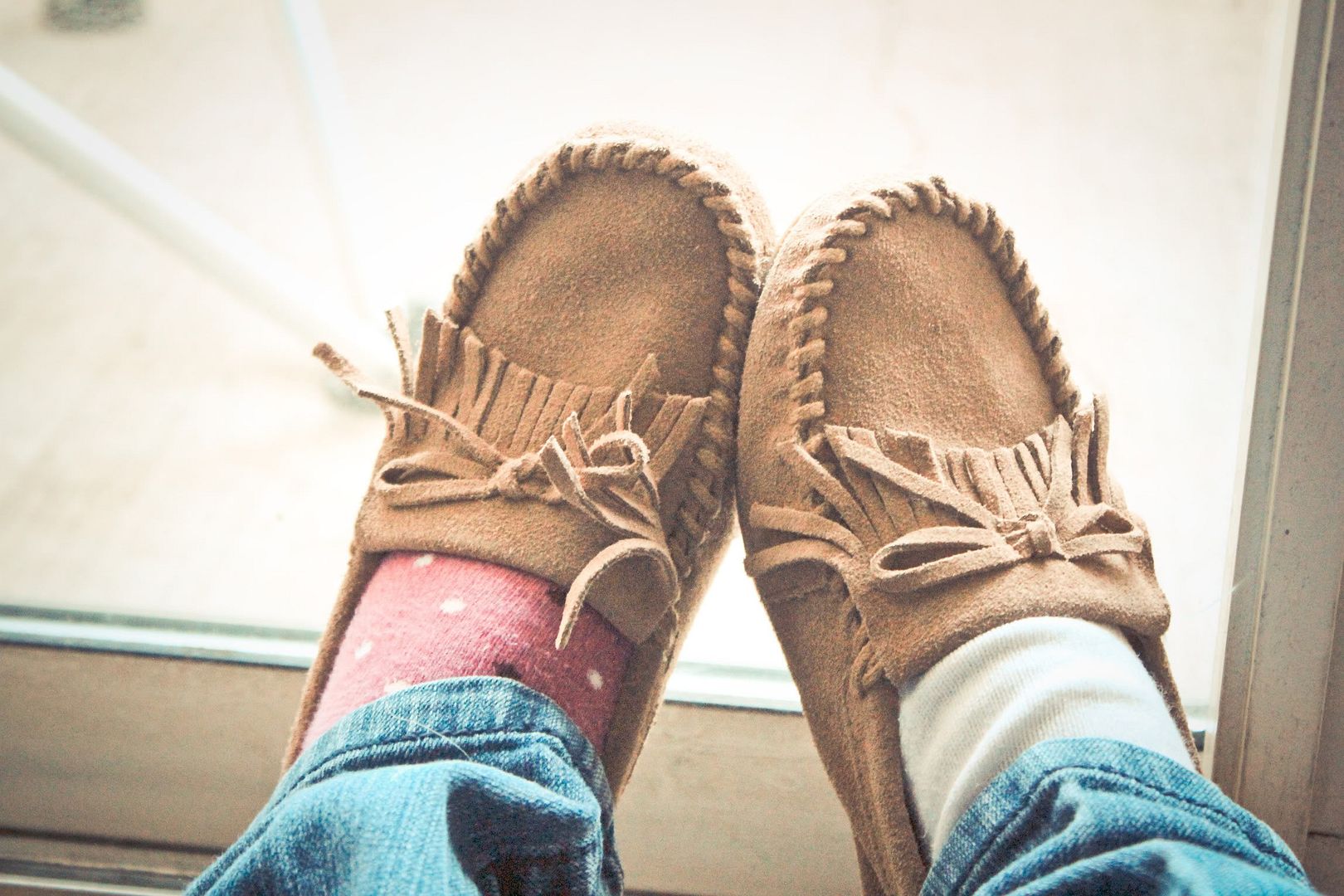 New...Minnetonka moccasins. I got a super great deal on them at Marshall's.
New...blog layout! Like it? I'm still making some tweaks on it, but for the most part, I'm satisfied with the way it looks.
New...McKay Used Books. They moved further away from my college (sad face) but they have a much bigger facility. I'm going with a friend today. I'm hoping to find some CDs I've been wanting for a while.
New...obsession with Jack's Mannequin. I've liked them for a long time, but lately it's developed into an obsession.

New...Link at the top for my store. You should check it out.
New...perspective on peace. My roommate and I were talking last week. She read Isaiah 26:3-4
"You keep him in perfect peace whose mind is stayed on you, because he trusts in you. Trust in the Lord forever, for the Lord God is an everlasting rock."
We both realized...the amount of God's peace you feel is dependent upon the amount that you are trusting him. The more you trust, the more at peace you are. I don't know why I hadn't ever realized that before, but it's given me a whole new perspective on life.
What's new in your life?
xo,
Katy