Oh goodness, the leaves are beginning to change here in Tennessee! The street my college is on is absolutely gorgeous in the fall. So many pretty trees and historic houses. It's wonderful.
I was looking through photos from last October, and found the one above. I thought it was pretty nifty. I also found the following picture: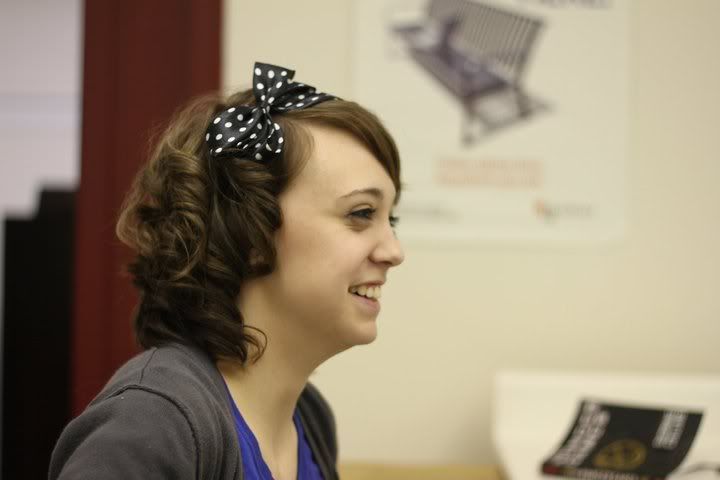 Notice the Hunger Games in the background. <3
My hair was super long. (for me...) I was also rocking some pretty sweet suspenders at the time.
This has been a pretty rough week for me. I'm really struggling with the direction God wants me to take in life. So I've basically cut off all ties (and relationships [er, relationship]...not what I wanted to do, but it's necessary at the moment to more clearly hear God's will.) Pray for me? I also, most likely, failed my surprise aural theory midterm. I won't even go into that!
My closest friends and I decided it would be fun to go downtown tonight, since this past week has been pretty crazy.
Downtown Nashville is a pretty, uh, interesting place at night. We didn't stay long. Sonic seemed like a much better option.
I'm going to a pumpkin patch with my sister and nephews tomorrow. I'm excited! Lots of photos to be taken. :)
xo,
Katy