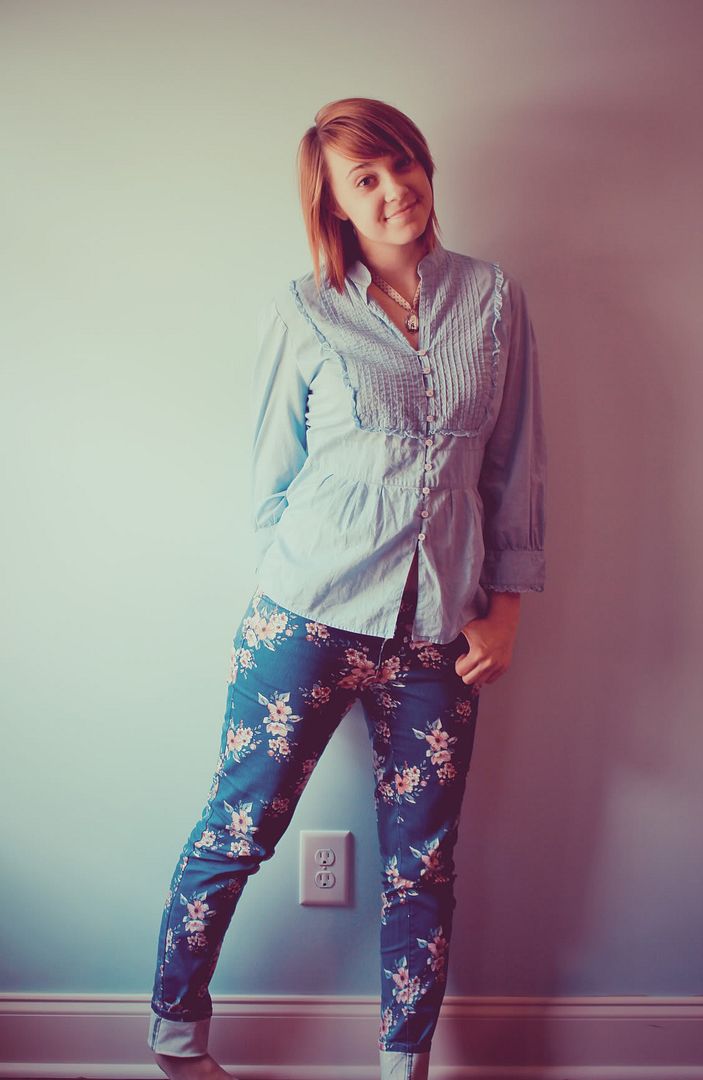 I went to the mall last week to get a massage because my back was killing me and I didn't have time to go to the chiropractor. That ended up being a terrible idea, because they pretty much murdered my back. It still hurts, and that was days ago. All whining aside, I'd been trying to find a pair of floral pants for a few months, but had yet to find any I really liked. On a whim, I went into Aeropostale. I never shop there, as it's usually way too preppy for my taste. But there they were. The pants. AND they were on sale. I had no intention of spending any money, but I just couldn't pass these up. :)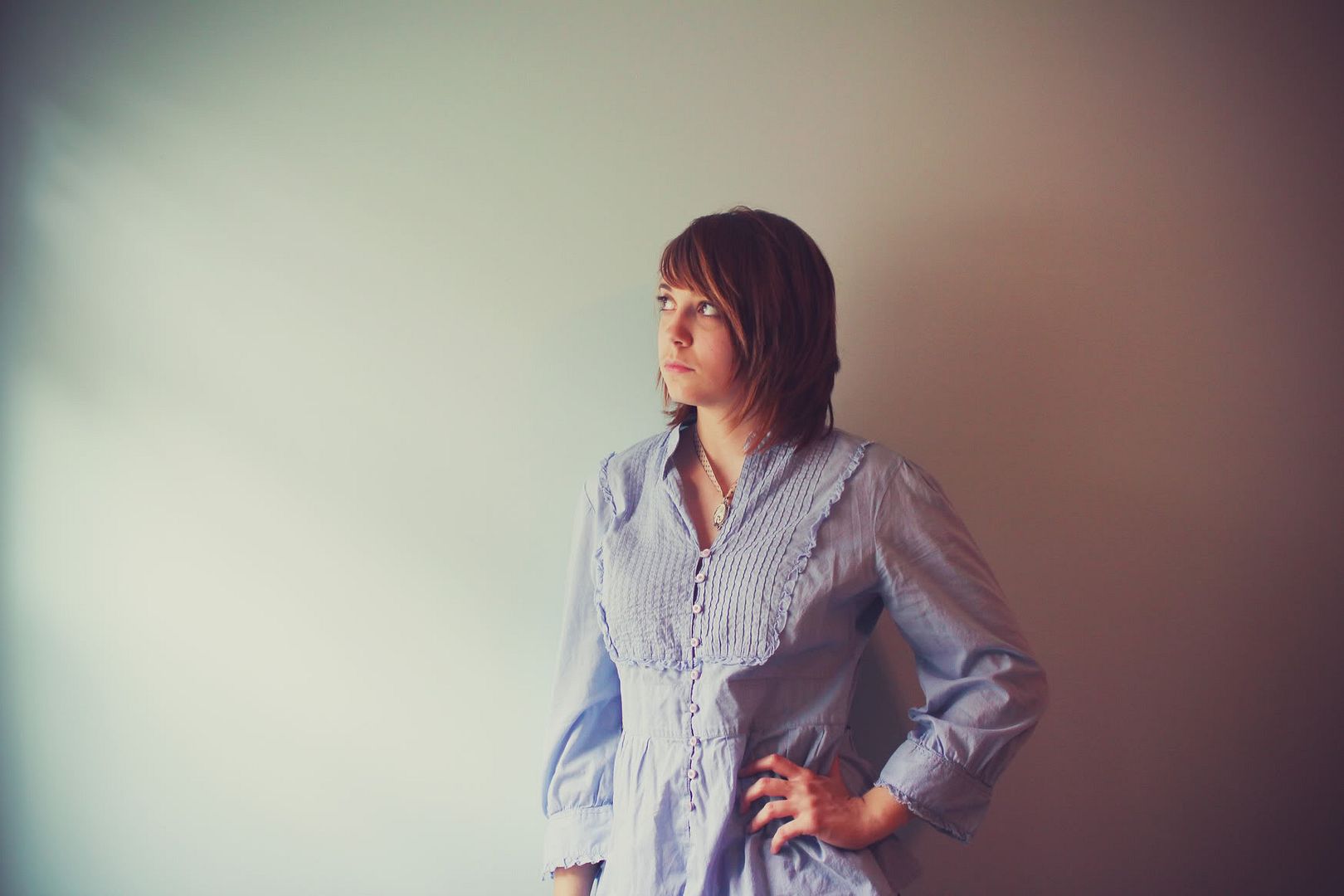 This shirt was my mom's. It's a bit big on me (though I'm not sure how it fit her, as we we're about the same size!) but I
love
it. It's so
her.
And the color is so sweet. :)
I wore the pants (with a different shirt) to see Dark Knight Rises. I felt fancy. ;) That movie was great, by the way. I'm going to go see it again this week. Then I'll decide if I like it or Dark Knight better. I'm torn at the moment. I loooooooove me some Christian Bale. ;)
Have a lovely week! Make this Monday memorable!
xo,
Katy
Now Playing---->
Somewhere Over the Rainbow- The Piano Guys