Hiya. I'm Katy. And clearly, I haven't been around here in a while. My apologies! For the most part, I've just been working, reading, and spending time with friends over these past few weeks. I did, however, spend the last week in Memphis, TN for the National Association of Free Will Baptists annual meeting. I know, I know. It doesn't
sound
exciting or fun, but it was. I got to see a lot of old friends and listen to some really incredible speakers. I had the honor of judging the photography competition. (Grade-school aged kids compete all week in things like Bible Tic Tac Toe, Piano, Drama, and Art.) In all, I judged 68 photo essays, single photos, and drawings. It was exhausting, but rewarding. These kids have so much talent, and their hearts are truly in the right place.
Some really incredible historic things happened in Memphis, too. For the first time, a woman was elected to a board (International Missions). All of the missionaries that had to come back to the states due to finances were sent
home
to their respective fields! And, most exciting for me, the school I attend became
Welch College.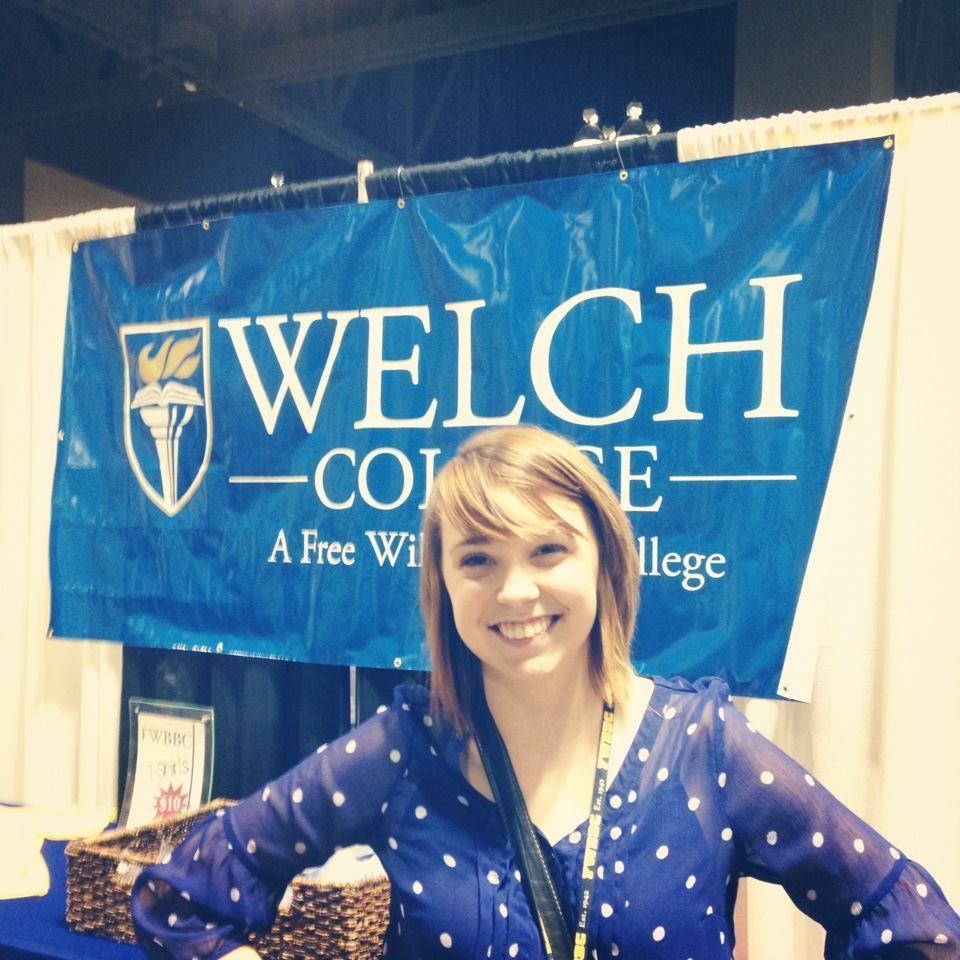 For the past 70 years, my school has been known as
Free Will Baptist Bible College,
or
FWBBC
(pronounced
fwib-ick
)
for short. However, we had really outgrown that name. We're an accredited school, ranked 35th out of
all
the colleges in the South, on the President's Honor Roll for community service, listed as one of the best Christian workplaces, and offer over 40 majors. We aren't
just
a "Bible College" anymore. We have degrees in English, Business, Biology, Music, etc. We're still conservative, Christian school. But we're branching out in areas of academics, and we needed to reflect that.
Another reason the named was changed was for the benefit of our Alumni. The new name will make it easier for graduates to get into graduate schools and missionaries to get into creative access countries. There are no downsides to the change.
Anyway, It was certainly an exciting week. I'm
so
ready to be back at school.
xo,
Katy