Anyone remember the hair feather trend that everyone went crazy over? (Just as a side note, those were fishing lures being clamped into your hair.) That wasn't my cup of tea. I'm more of a
don't be a sissy just dye your hair!
kind of girl. I did, however, give in to a similar trend.
I just like sparkles and feeling like a Christmas tree, okay? You can't judge me for that. Everyone loves Christmas.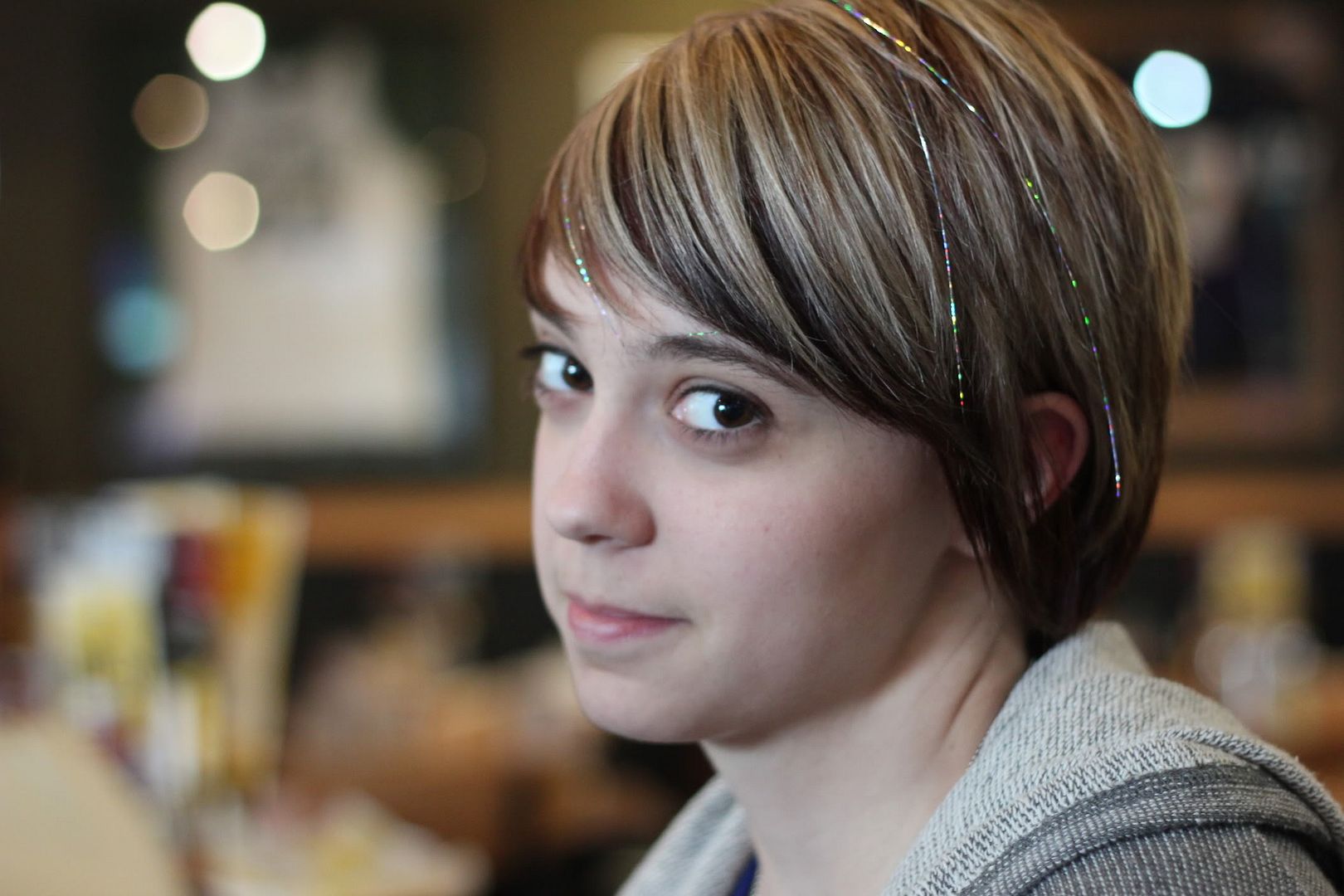 These are SOOC, because 1. I feel like they were nicely exposed and 2. I currently don't have photoshop due to my pesky computer crash. It's definitely forcing me to take better pictures to start off with. I can't rely so much on post-processing. (Note: I actually didn't take these pictures, though I did set the exposure.)
As you can see, my hair is now redish brown and blonde again. I knew the whole brunette thing wouldn't last long.
And please, disregard the unsatisfied look on my face. I've been sick all week with a bladder or kidney infection of some sort. Going to the doctor sometime this week to sort things out. In the meantime I'll be chugging cranberry juice. (Gross. Does anyone even
like
cranberry juice?)
back with more pictures later!
xo,
Katy