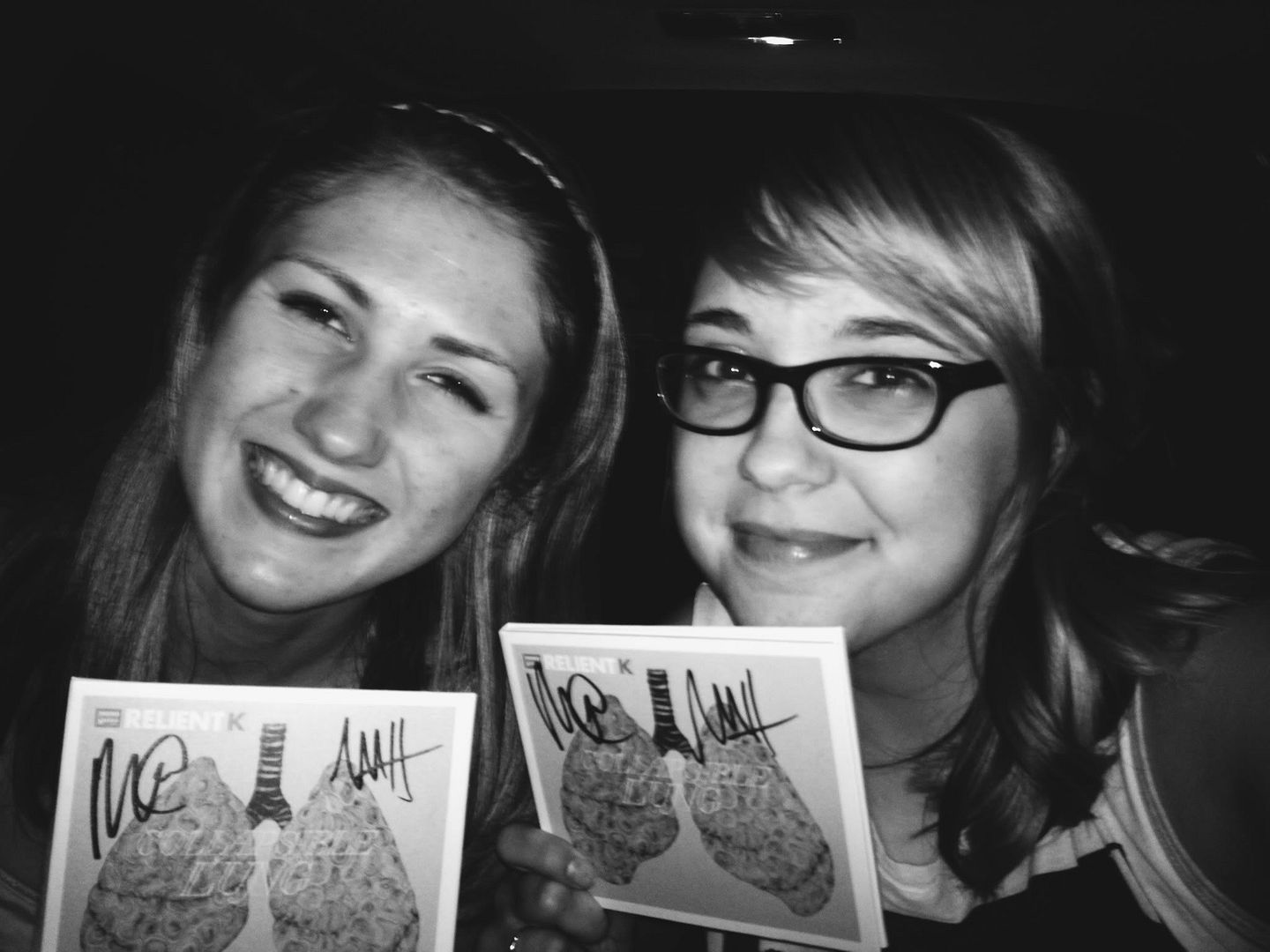 Seeing Relient K is turning into one of my favorite traditions. My friend JP and I have seen them the past three summers, and this time my roomie Johanna was able to join us! (I blogged about the past two summer shows
here
and
here.)
Excuse the crummy phone photos. They didn't allow any professional cameras in the venue (UGH). Maybe because it was the album release show? Anyway. Relient K is so great live. It was
such
a fun show. (The only thing that might top it is their Christmas tour, which is pretty great.)
I've been obsessed with this band for nearly 11 years, and they continue to be one of my very favorites. Every single album and every single song marks a different chapter in my life. Their music has defined my preteen, teen, college, and young adult years. Even though they out-age me by a decade, I feel like I've grown up with Relient K. And I'll continue to grow up with them, I hope.
My thoughts on the new album? Musically, I
love
it. Though it's a bit schizophrenic, I think the band is going in a great direction. Lyrically, I'm a bit disappointed. I know Matt had a lot of co-writers this go around. It's just not as witty and deep. I miss that.
Anyway, here's a complication of my favorite RK songs, from earliest to latest.
xo, Katy